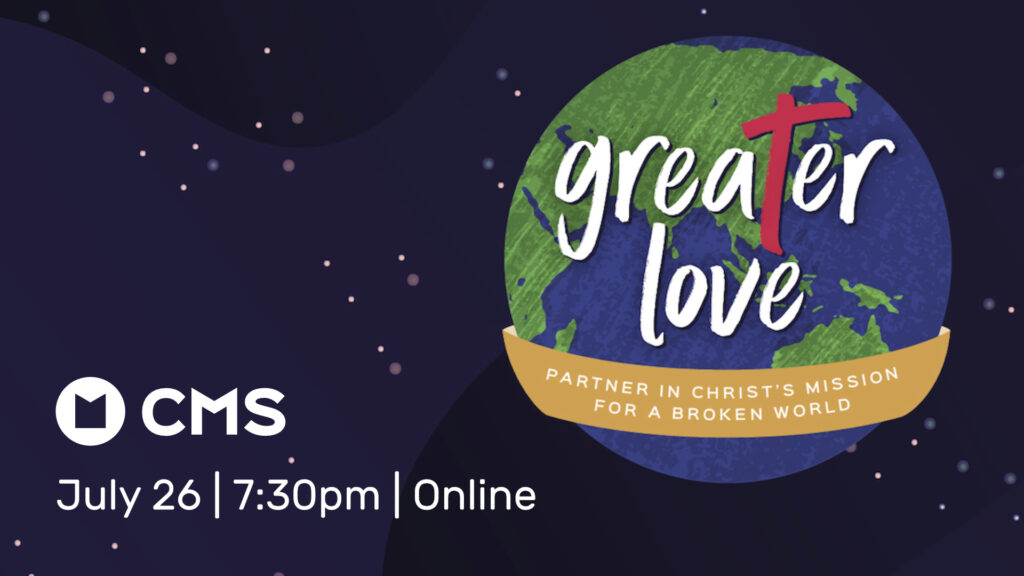 Join us online as we hear from CMS Gospel Workers around the world. Be encouraged by considering Jesus' greater love for a broken world, and be challenged by God's word through our speaker Richard Shumack.

WHEN:
7:30pm, Wednesday 26th July 2023
WHERE:
Online – all over South Australia, the Northern Territory and beyond
Take this wonderful and unique opportunity to connect across the world and hear the stories and experiences of our CMS SANT missionaries from their living rooms to yours! Our speaker, Richard Shumack, will open God's word, share his own experiences of mission, and challenge us to consider how God's great love for a broken world spurson our heart for a world that knows Jesus.
We encourage you to embrace strength in numbers and share in mission shaped by the cross of Jesus. Here's a few ideas how…
Join in with your church, or as a Bible study group, or with friends in your own home
Get creative with dinner, dessert and decorations
Invite everyone – it's free to register after all!
And of course you can participate by yourself if you need or prefer
We will send you a viewing booklet to guide you through the event to go along with the program on the night. There will also be a host pack with suggestions for how you can make the most of your time for those gathering with your church or small group.