Jesus at Work | Bible Talks | Books | Websites | Prayer
On average people spend one third of their life-time sleeping and one third at work. Not voluntarily, many of us might add. We often can't wait for each working day to finish, for our holidays to arrive, and many of us have been dreaming of retirement since our twenties! For others, work is their happy place where they change the world and live their dreams. But what is the point of spending so much time at work when life is so short? Why do we work? Should we work? What is the Bible's view on work?
Jesus At Work are seven 60 second videos designed to help you be a more confident Christian in your workplace and cover a range of topics from bringing faith to work, the words we use, mundane days and job uncertainty.
There's also some talks from Sam Chan and Paul Harrington, recommended books, websites and a prayer for work. We hope these collections of resources will help you to not just be a Christian who works, but encourage you to work as a Christian.
Jesus At Work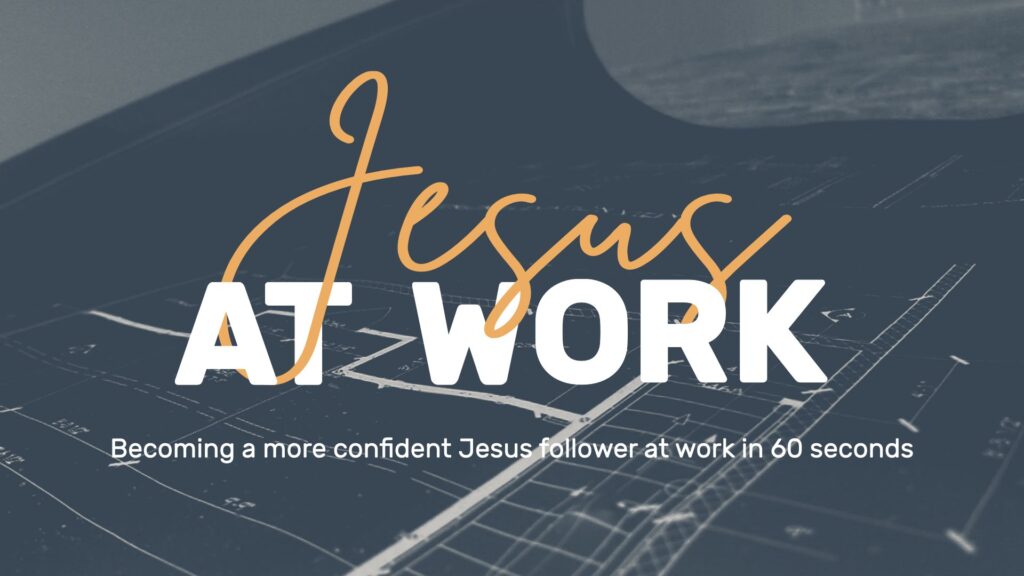 #1 – Bring Your Full Self To Work
We often bring our lunch to work but do you bring your faith to work as well?
Watch | Download Transcript
#2 – Be Like Chicken Salt
I reckon God wants us to be like chicken salt in our workplaces.
Watch | Download Transcript
#3 – How To Thrive In The Workplace
How can you thrive at work as a Christian?
Watch | Download Transcript
#4 – Work Words
How do you navigate workplace language as a Christian?
Watch | Download Transcript
#5 – Ambitious To Work Well
Are you ambitious to work well?
Watch | Download Transcript
#6 – When Work Is Mundane
What to do when work is mundane.
Watch | Download Transcript
#7 – Waiting For The Next Career Move
How to wait for the next career move.
Watch | Download Transcript
---
Bible Talks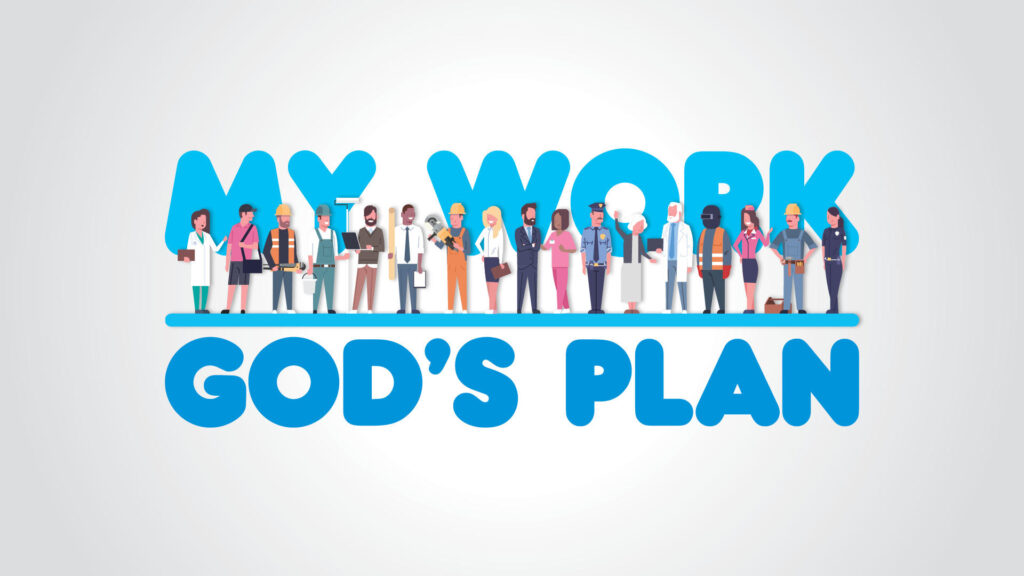 Paul Harrington gives 3 short talks on work
November 21, 2021 – December 5, 2021
Listen To The Talks | Download Bible Study Notes
Working in a Post-Christian Culture
Sam Chan talks though the cultural shift taken place in Australia and how Christians can be evangelists in a secular world.
Watch the Talk
---
Books
Stephen McAlpine, Being The Bad Guys
William Taylor, Revolutionary Work
Tim Keller, Every Good Endeavour
Tim Chester, Gospel Centred Work
Websites
Engage Work Faith is an Adelaide ministry for workers. They run great events, help Christians connect with other workers to encourage each other in prayer, and provide a host of great resources.
City Bible Forum is a national organisation with a great set of resources for both Christians and your non-Christian colleagues (Third Space).
The Centre for Public Christianity is a media organisation with a host of excellent resources on topics related to work, besides a lot else.
Prayer
Lord, I thank You for the way You've made me, for the many gifts and talents You've placed within me, and I trust that I'm the best person for this job. I am grateful for each and every one of the personalities I work with, even the ones I don't particularly like or understand. I ask that my focus would be on accomplishing the goals You have set forth for me to perform during my time in this position. Give me wisdom and discernment on the job, even in the midst of a hostile environment. Help me to learn what You want to teach me here, and give me patience as You prepare me for the future. Help me to do my best, and to always remain positive and hopeful. Please quiet the complaints and disappointments of my heart with Your perfect peace, and allow me to trust You with my job. Dress me in the garments of praise and the righteousness of Christ that I may bring You glory where I work. Allow me to know my true identity, to walk in Your favour, and to seek to please You more than those with whom I work.
Where there is contention, let me be a peacemaker. Where there is deceit, let me speak truth. Where there is despair, let me bring hope. Where there is fear, let me bring faith. Where there is darkness, let me bring light. Where there is sadness, let me bring joy. These things I ask in Jesus' name, amen.